Brenda and Jim Pitts
Sales Associate
---
Brenda and Jim Pitts
Sales Associate
Phone:
Phone:

M:

614-395-5702

614-395-5702

mobile

Phone:

O:

614-547-8261

614-547-8261

office
Office:
Office:

Coldwell Banker King Thompson

8800 Lyra Dr 600 Ste
Columbus, OH 43240
Realtors, Jim and Brenda Pitts
As full service real estate agents our goal is to provide superior service at all times.   We are seasoned and dedicated real estate professionals who continue to provide superior service to our clients.
We have been able to build our success by providing knowledgeable and professional representation and creating honest and trusting interaction with our clients. Our work ethic is measured in results that are achieved for the Buyer and Seller.
Whether you are buying or selling a home, we will strive to create a smooth process and will keep you informed every step of the way.
As full time real estate agents, we have partnered with real estate professionals who can help you with any and all of your real estate needs.   Real estate is our career and we are serious about helping you with your most important possession.
Sincerely,
Jim and Brenda Pitts
---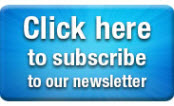 Testimonials
Jim and Brenda were great. It was a very difficult process for many reasons, other than Jim and Brenda. We clearly appreciate all they did to get the sale completed - Cheryl & Daniel Schulties (Relocation Sellers)

The Pitts' were very friendly and easy to communicate with. They were always available to speak with us and answer any questions we had. They were great! - Brian & Katie Wulff

Great team - they went above and beyond normal services! - Dirk & Michelle Buffo (Relocation Sellers)

Jim and Brenda did an outstanding job of helping us find the perfect house! This is our 3rd purchase (and two sale) with Jim and we'll continue to work with Jim and Brenda - Ellen & Rob Ballentine (Relocation Sellers and Buyers)

Friendly, patient, ready to work for me. Researched and offered variety - Joseph Edward

Both Jim and Brenda were warm, personable and accessible. It was nice to be able to ask questions and get answers back quickly and accurately. I never felt as though I couldn't call. I would definitely recommend the Pitts Team. - Mr. & Mrs. Michael Mangino, S

Brenda and Jim Pitts were wonderful and very thorough and efficient. A definite asset to your company!! - Brian & April Angell (Relocation Buyers
---
RELOCATION SPECIALISTS:
USAA CERTIFIED AGENT
---
Recent Sales
$260,000
Listing courtesy of Coldwell Banker King Thompson
$258,000
Listing courtesy of Better Homes & Gardens BigHill
$97,000
Listing courtesy of Coldwell Banker King Thompson
$154,900
Listing courtesy of RE/MAX Winners